Products & Services > Gateway >
Macro Bluetooth Gateway
MACRO BLUETOOTH GATEWAY
---
Gateway
---
Bluetooth, LoRaWAN
Lansitec Macro Bluetooth Gateway is designed based on LoRa and Bluetooth 5.0 technology. It receives nearby beacon information and forwards it to LoRa gateway.

It is powered with 38,000mAh industrial battery with standby time as long as 7 years. It is mainly used for mobile inspection and asset management, where it cannot be powered.

It also supports Bluetooth sensors data transfer: temperature, position, accelerated speed, heart rate, blood pressure.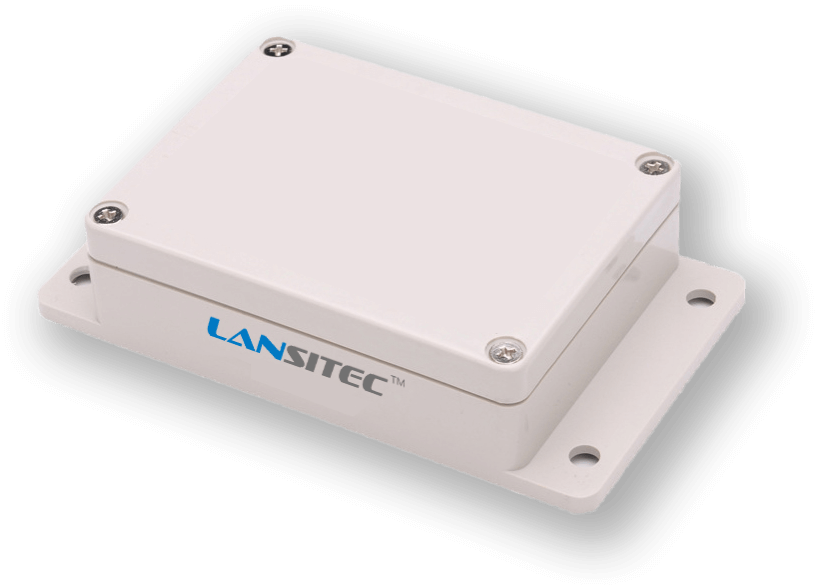 Macro Bluetooth Gateway
Long Stand-by
Maintenance Free

BLE Technology
Indoor positioning precision: 3m Geo-fence

Long Standby Time
Adjustable Bluetooth uploading frequency, extremely long standby time

Maintenance Free
Wide operating temperature range 38,000mAh Lithium thionyl chloride battery
Parameter
Specifications
Access Quantity
> 500 in one LoRa gateway
Data Rate(bps)
300~30K
Bluetooth Protocol
5.0
LoRaWAN Protocol
1.0.2B, US915, AU915, EU868, EU433, AS920-923, AS923-925, RU864, ID920,
KR920, IN865, KZ865, CLAA, CN470, CN470-Ali
Positioning Precision
3m
Beacon Access Quantity
100 beacon messages can be received within 1s, Maximum of 15
beacon messages at one single LoRa communication
LoRa Maximum RF Power
20dBm
Peak Current
Maximum 140mA in transmit mode
LoRa Sensitivity
-139dBm @SF12, BW125kHz, 434MHz/470MHz
-137dBm @SF12, BW125kHz, 868MHz/915MHz
Encryption
AES128, X509
Dimension
158 × 90 × 60mm
Operating Temperature
-40℃~+70℃
Weight
150g
Battery
38,000 mAh Lithium thionyl chloride battery
Solar Panel
Solar Film
Standby Time
2552 days.
Bluetooth receiving windows: 3 seconds
Positioning interval: 5 minutes (300s)
Average data size: around 12 beacons (5.5 bytes per beacon, 800ms beacon
broadcast interval)
Use commands to change the period of position report to save power.
Certifications
CE, FCC, RCM
Function
Receive nearby Bluetooth beacon messages, then transmit to LoRa gateways
through LoRaWAN after restructure the data. Bluetooth receiving windows
duration, Bluetooth receiving interval, and LoRa transmit interval are
adjustable with commands.