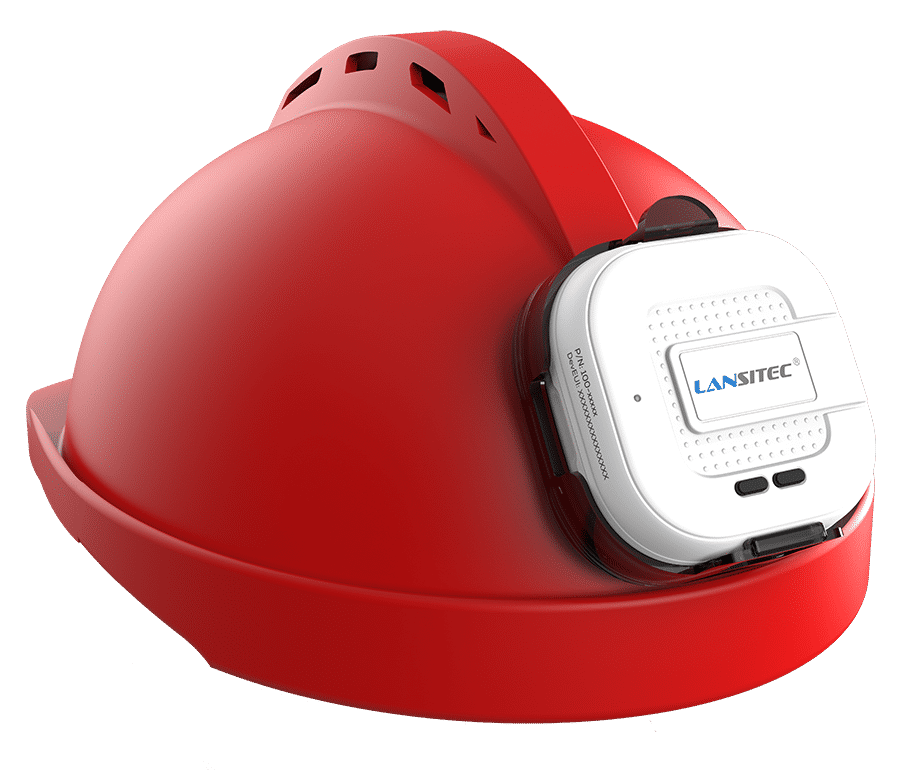 Lansitec Helmet Sensor is designed based on GNSS, Bluetooth5.0 and LoRa technology. It supports indoor and outdoor tracking. It supports various features which contribute to easy
management in industrial settings.
Its built-in 3-axis accelerator could be used for determining the motion status of the terminal. Therefore, it can help save battery and enhance user experience.
Wear detection, Fall detection and alarm, Step count, G-sensor and Gyroscope for gesture recognition
Bluetooth indoor positioning based on motion sensing, Flexible GNSS tracking based on motion sensing, 10cm accuracy altitude measurement
Search and rescue mode with alarm, Panic alarm, Notification and alarm trigger when approaching a predefined zone or object
Suitable for various of hardhats and helmets, Magnetic charging port
-20 to +4 dBm TX power, configurable in 4dB steps
Bluetooth Positioning Accuracy
US915, AU915, EU868, EU433, AS920-923, AS923-925, RU864, ID920, KR920, IN865, KZ865, CLAA, CN470, CN470-Ali
-139dBm @SF12, BW125kHz, 434MHz/470MHz -137dBm @SF12, BW125kHz, 868MHz/915MHz
GNSS (report interval >10minutes)
Support, 10cm altitude accuracy
Adjustable Position Report Interval
Heartbeat Report Interval