Lansitec B-Fixed (Beacon Fixed) solution is an advanced combination of trackers, Bluetooth beacons, and a LoRaWAN gateway. In this solution, Bluetooth beacons are deployed at a fixed location and the tracker is installed on an asset or is worn by people. The tracker turns on Bluetooth receiving when the positioning interval comes. If it receives a Bluetooth beacon or multiple beacons, it reports their RSSI, major and minor, to the LoRa gateway and then the cloud in turn. If it can't receive any beacon, it turns on GPS for outdoor tracking. Beacons can be deployed indoors or outdoor so that you can use Bluetooth tracking wherever you want. Bluetooth receive is more power-efficient. Below are some of the typical use cases:
Asset tracking

Product: Outdoor Asset Tracker
The tracker can send around 120,000 Bluetooth tracking messages or 20,000 GPS coordinates. It is a perfect device for tracking pallets, vehicles, or containers.

Container tracker



>




The tracker can send around 180,000 Bluetooth tracking messages or 32,000 GPS coordinates. It supports magnet switch, removal detection, movement duration report, asset management with Bluetooth beacons (maximum 100 beacons), individual intervals for GPS, and Bluetooth tracking to optimize the battery life.
It is a perfect device for logistics, containers, pallets, vehicles, or container tracking.
With this tracker, you will get to know:

Where the asset is.
How long it moved in the past hours.
Whether it is removed from the asset or not.
Which and how many assets are in the container, and where they are.
Maximum offline 20 position messages when LoRa network is disconnected.
Badge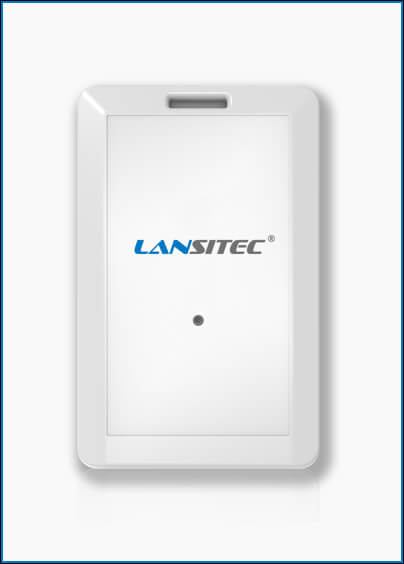 The badge supports both indoor and outdoor tracking with 16,000 Bluetooth messages or 2500 GPS coordinates. It can be used to track visitors. The panic button and fall detection features are perfect for tracking workers in a chemical factory, oil platforms, wind power plants, or other offshore tasks.
Helmet Sensor
The sensor supports the safety and management feature to improve your management level and reduce the cost.
Sensing:
Helmet wear detection
Fall detection
Step count
Alarm:
Search and rescue mode even when the network is not available. The alarm can be triggered with a phone or a
Bluetooth beacon
.
Geo-fence:
An alarm will be trigger when the sensor is in the pre-defined geo-fence.
Proximity detection:
It supports contact tracing with Bluetooth to keep social distance and proximity detection to stay away from a forklift or other sources of danger. UWB based contact tracing will be supported shortly.
Management:
It supports NFC for easier management (distribution and return), IP67 housing, and FOTA over Bluetooth if you want some special features.
Tracking:
It supports Bluetooth, GPS tracking, and corresponding geofence.
The easy deployment, the long battery life, low TOC, and the long-distance functionality make B-Fixed a perfect solution for people and asset tracking in factories, warehouses, and even across a city.